Cerrar
Mejor Tarifa Garantizada
Reserve su estancia con todo incluido
You are an Insider now! Enjoy your savings!
Reuniones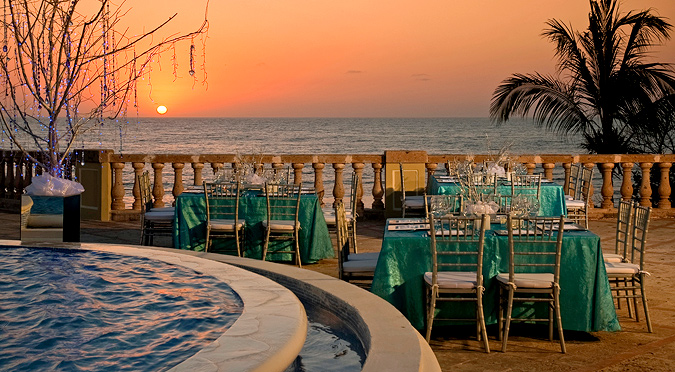 Beneficios espectaculares
Enjoy the tranquility of Armonia spa with up to $75 credit!
Más información
En Mazatlán, reuniones y más
Brochure y Planos
Haga de soleado Mazatlán el telón de fondo de sus reuniones de negocios más importantes. Por favor complete el siguiente formulario y uno de nuestros planificadores expertos en organización de reuniones y eventos se pondrá en contacto con usted in breve para ayudarle a organizer una reunión productiva que inspire y comprometa a su equipo.
Las amenidades disponibles para eventos en Mazatlán incluyen:
Terraza junto a la piscina tipo Infinity - con capacidad hasta para 170 personas, montaje estilo banquete
Terraza del restaurante La Cordeliere - con capacidad hasta para 300 personas, montaje estilo banquete
Terraza Claussen - con capacidad hasta para 70 personas, montaje estilo coctel
Bar Kelly's - con capacidad hasta para 70 personas, montaje estilo coctel
Aqua Minor - con capacidad hasta para 100 personas, montaje estilo coctel
Salón Claussen - con capacidad hasta para 370 personas, montaje estilo coctel
Salón Tabaquería - con capacidad hasta para 40 personas, montaje estilo banquete
Salón Artesanías - con capacidad hasta para 50 personas, montaje estilo banquete
Gazebo - con capacidad hasta para 150 personas, montaje estilo coctel
Playa –con capacidad para un máximo de 300 personas, montaje estilo banquete
Meetings RFP