Cerrar
Mejor Tarifa Garantizada
Reserve su estancia con todo incluido
You are an Insider now! Enjoy your savings!
Spa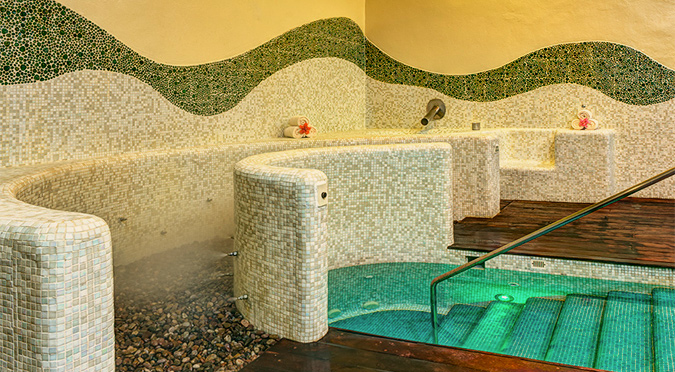 Beneficios espectaculares
Enjoy the tranquility of Armonia spa with up to $75 credit!
Más información
Planee un día de spa en Mazatlán
Renueve cuerpo, mente y espíritu en el Spa Armonía, nuestro lujoso spa de Mazatlán. Elija el tratamiento que más complazca sus sentidos: terapias de masaje integrales, tratamientos terapéuticos, corporales y de manos, una sesión de aromaterapia o los servicios de belleza que le harán sentir radiante. Llénese de energía en el gimnasio, refrésquese en una alberca frente al mar y disfrute de las hermosas puestas de sol y del paisaje cautivador de la costa de Mazatlán.
Nuestro novedoso spa de 1.500 metros cuadrados le ofrece baño de vapor con aromaterapia, regadera de rocío, duchas suizas, hidroterapia vascular, reflexología hidráulica, fuentes con hielo, duchas escocesas de dos temperaturas, albercas de agua caliente, inmersión en agua fría, jacuzzis y salones de descanso. El spa también ofrece clases de bienestar y cuidado personal.