Pueblo Bonito Los Cabos
Sólo Habitación 800-966-0606
Hotel + Avión 800-099-0214
Contáctenos
Visite nuestras Otras propiedades
Cerrar
Mejor Tarifa Garantizada
Reserve su estancia con todo incluido
You are an Insider now! Enjoy your savings!
Tarifas
Ingrese su cuenta de correo electrónico aquí para acceder a sus tarifas "Insider", disponibles
exclusivamente para los que son parte del club Pueblo Bonito Insiders.
Beneficios espectaculares
Enjoy the tranquility of Armonia Spa with up to $75 credit!
Más información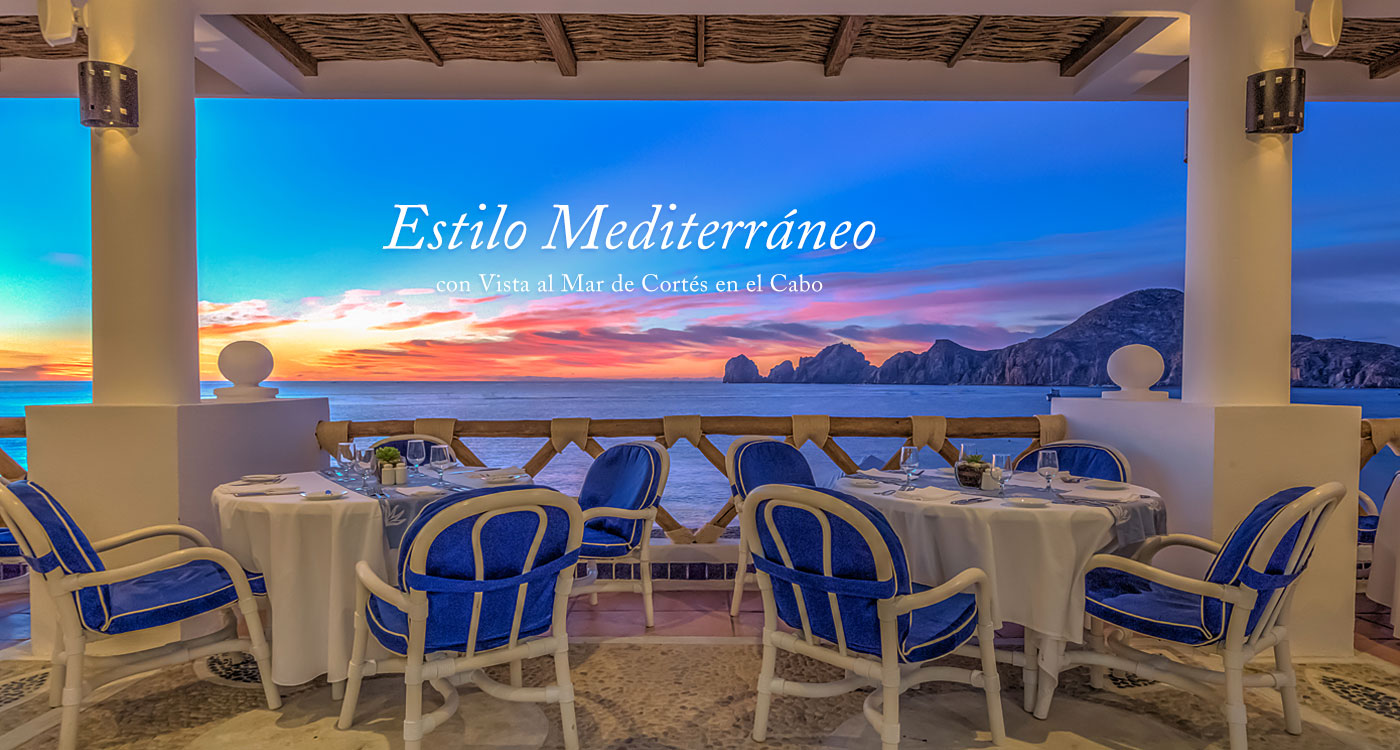 Estilo mediterráneo en Los Cabos, con vista al Mar de Cortés
Pueblo Bonito Los Cabos, un hermoso resort estilo mediterráneo en Cabo San Lucas, ofrece el servicio completo y las amenidades tipo boutique disponibles únicamente en los hoteles de la más alta categoría en el mundo entero. Distinguido por su elegancia informal y la comodidad del Todo Incluido, el resort de Pueblo Bonito Los Cabos goza de una espectacular vista de la playa El Médano y el Mar de Cortés, con el imponente Arco del Fin del Mundo en el horizonte.
Up to $75 spa credit
Reservaciones y cambios sin costo.
Opción de pagar la totalidad de su estancia o depósito de una noche.
Free Cancellation Rates Available.
El viaje sonado
La pasamos espectacular! Sobrepasó nuestras expectativas, la piscina muy bien atendida, los aquaaerobicos con Ángel, Silvia. Los restaurantes muy buenos , El Fellini's es delicioso. La playa bella, las excursiones....y todo es general muy bueno una linda experiencia
"Momentos inolvidables"
Desde el primer momento que entramos al hotel fuimos tratados con much cortesía. La comida es excelente. Los eventos especiales terminaron de redondear una gran aventura.
"una vez mas en cabo!!!"
Recomiendo mucho este resort, tiene todo para pasar las mejores vacaciones servicio de 10, comida excelente, la ubicacion no puede ser mejor el centro esta a unos pasos y la vista es genial.
"vacaciones familiares"
Excelente lugar las actividades muy divertidas gracias ángel Silvia fernanda luis y rodrigo superior divertido el show de hallo we en nos divertimos muchísimo espero y los olvidos ayer el próximo año.
Excelente personal
Muy bonito Hotel, muy limpio nos encantó todo el servicio comenzando con el personal de la entrada muy sonrientes y amables Ozcar, Antonio y Gabriel en la recepción y los meseros de alberca, mi familia quedó encantado con este Hotel, ya estamos preparando nuestro próximo viaje.
¡Es hora de Cabo!
Explore nuestro mapa interactivo
Explorar
pueblo bonito pointers
Curated by our concierge
Pueblo Bonito Care: Nuestro Compromiso de Cuidado Integral​
Con los primeros informes que muestran que la propagación del COVID-19 está comenzando a disminuir, el Gobierno Federal mexicano ha anunciado que la cuarentena terminará el 31 de mayo. Nuestros resorts están programados para su reapertura el 1 de junio y ya nos estamos preparando para su regreso.
Leer Más