Pueblo Bonito Mazatlán
Sólo Habitación 800-966-0606
Hotel + Avión 800-099-0214
Contáctenos
Visite nuestras Otras propiedades
Cerrar
Mejor Tarifa Garantizada
Reserve su estancia con todo incluido
You are an Insider now! Enjoy your savings!
Ofertas Exclusivas
Mazatlan, ¡Allá voy!
Disfruta de un 10% de descuento al reservar con anticipación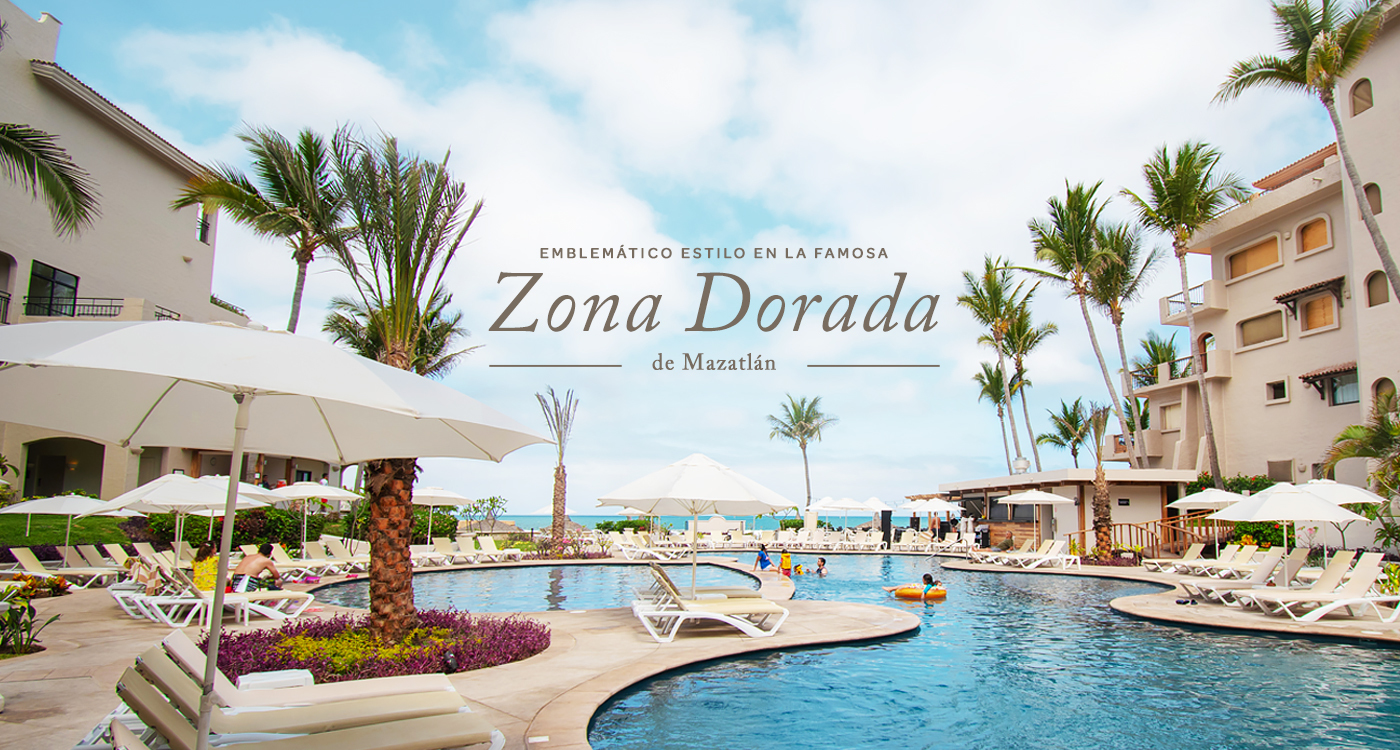 Un resort emblemático en la Zona Dorada de Mazatlán
Ubicado en la famosa Zona Dorada, Pueblo Bonito Mazatlán, el primer hotel de la cadena, le ofrece una espectacular vacación en la playa. Galardonado con el premio Condé Nast Traveler's Readers' Choice Award del 2011 y nombrado como uno de los "Top 50 Resorts de México" por esta prestigiosa revista, nuestra lujosa propiedad combina el encanto del Viejo Mundo con los placeres de la era moderna.
Reservaciones y cambios sin costo.
Opción de pagar la totalidad de su estancia o depósito de una noche.
Free Cancellation Rates Available.
A $26.5 Million Transformation
After thirty years as one of Mexico's most renowned resorts, Pueblo Bonito Mazatlán is being enhanced with a multi-million dollar renovation.
Más información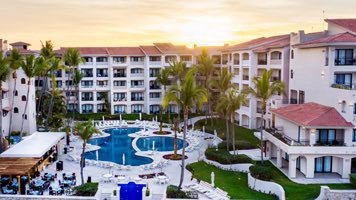 Muy buen hotel
Hermoso hotel, con bellas instalaciones, habitaciones impecables, y el personal que labora ahi es muy amable, se encuentra en buena ubicacion, en zona hotelera y turística, por la misma calle del malecon, perfecto si vas con familia, amigos o solo con pareja, con vista a la hermosa playa de Mazatlan, una experiencia unica.
"Muy agradable Estancia"
Excelente Ubicacion, Playa casi exclusiva, Muy buen servicio, eficiente y rapido. Bonita habitacion e instalaciones . Excellente vista desde la habitacion. Buena Limpieza y jardines. Regresaria a hospedarme aqui.
Un fin de semana excelente
Contratamos el servicio con todo incluido, y en realidad fue una grata experiencia, el hotel, a pesar de no ser nuevo, se conserva muy bien, limpio, con buena ubicación, la comida deliciosa, sus instalaciones muy bonitas, el personal muy atento, las habitaciones me agradaron mucho, ya que además de estar muy limpias, son muy espaciosas.
Vacaciones inolvidables
Me encanta el hotel ya tengo varios años viniendo se ha conservado muy bien las instalaciones la comida de Gourmet me encanta Eduardo de actividades y todo su equipo son muy amables y entretenimiento para todas las edades diversión segura
"Lo mejor de Mazatlán y tal vez del Pacífico"
Comida, servicio, vista, habitación, áreas, todo excelente!!
Make Your Mark
In Mazatlan!
Explore our Interactive Map
Explorar
pueblo bonito pointers
Curated by our concierge
Pueblo Bonito Care: Nuestro Compromiso de Cuidado Integral​
Con los primeros informes que muestran que la propagación del COVID-19 está comenzando a disminuir, el Gobierno Federal mexicano ha anunciado que la cuarentena terminará el 31 de mayo. Nuestros resorts están programados para su reapertura el 1 de junio y ya nos estamos preparando para su regreso.
Leer Más