Cerrar
Mejor Tarifa Garantizada
Reserve su estancia con todo incluido
You are an Insider now! Enjoy your savings!
Tarifas
Ingrese su cuenta de correo electrónico aquí para acceder a sus tarifas "Insider", disponibles
exclusivamente para los que son parte del club Pueblo Bonito Insiders.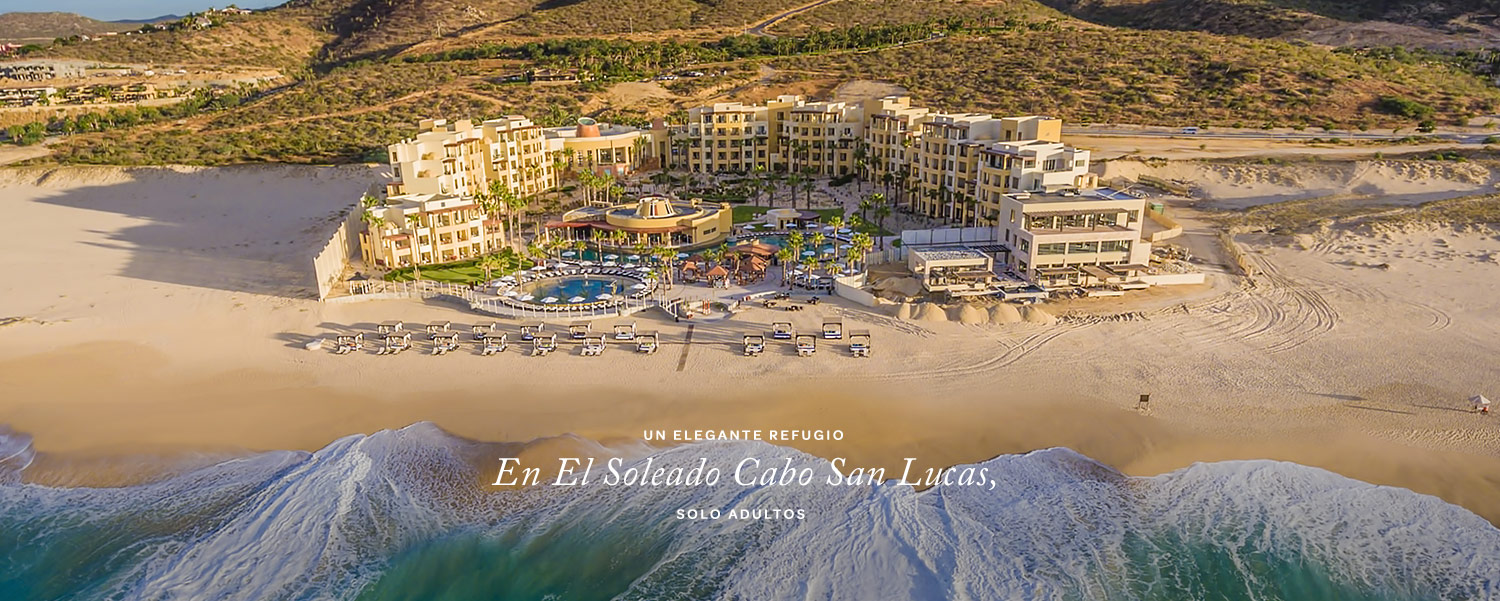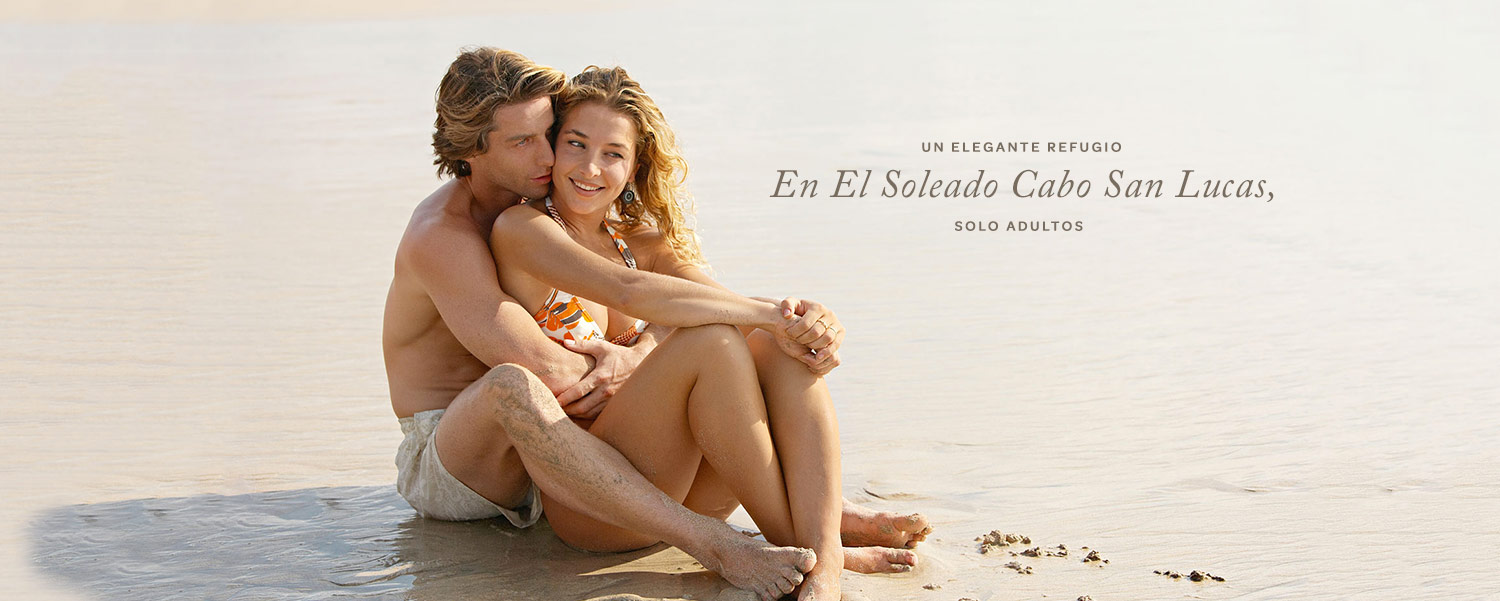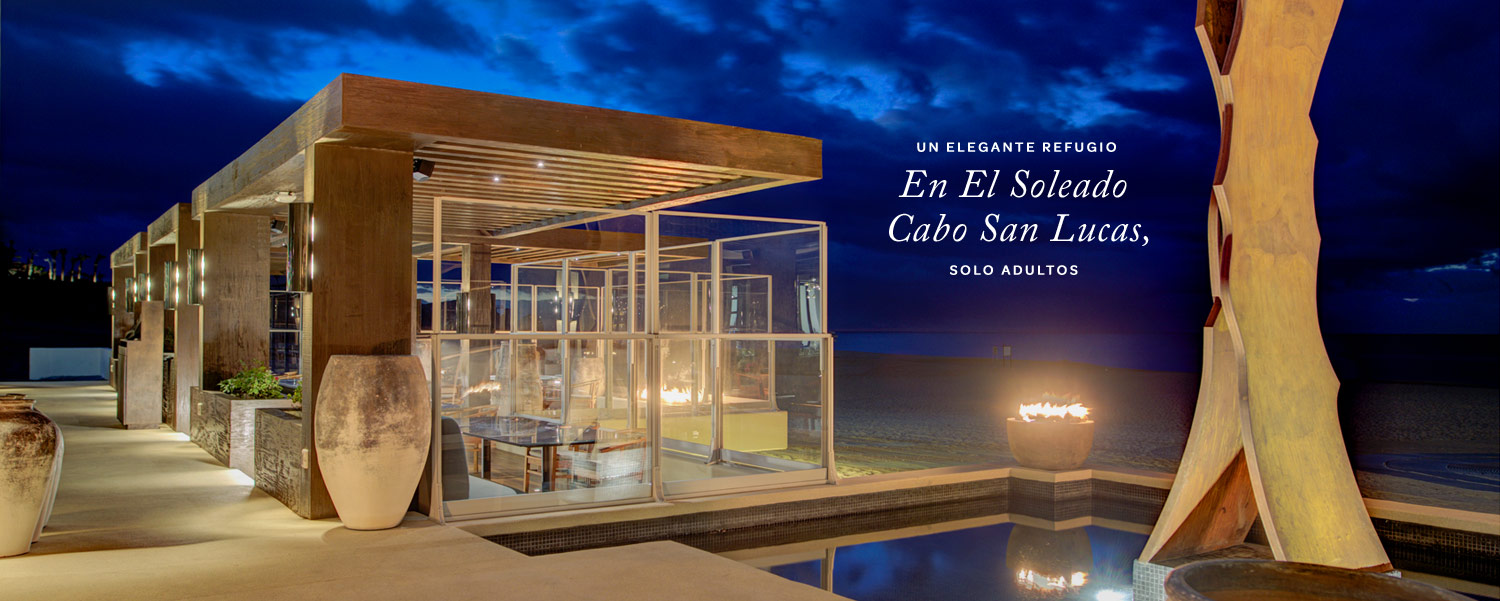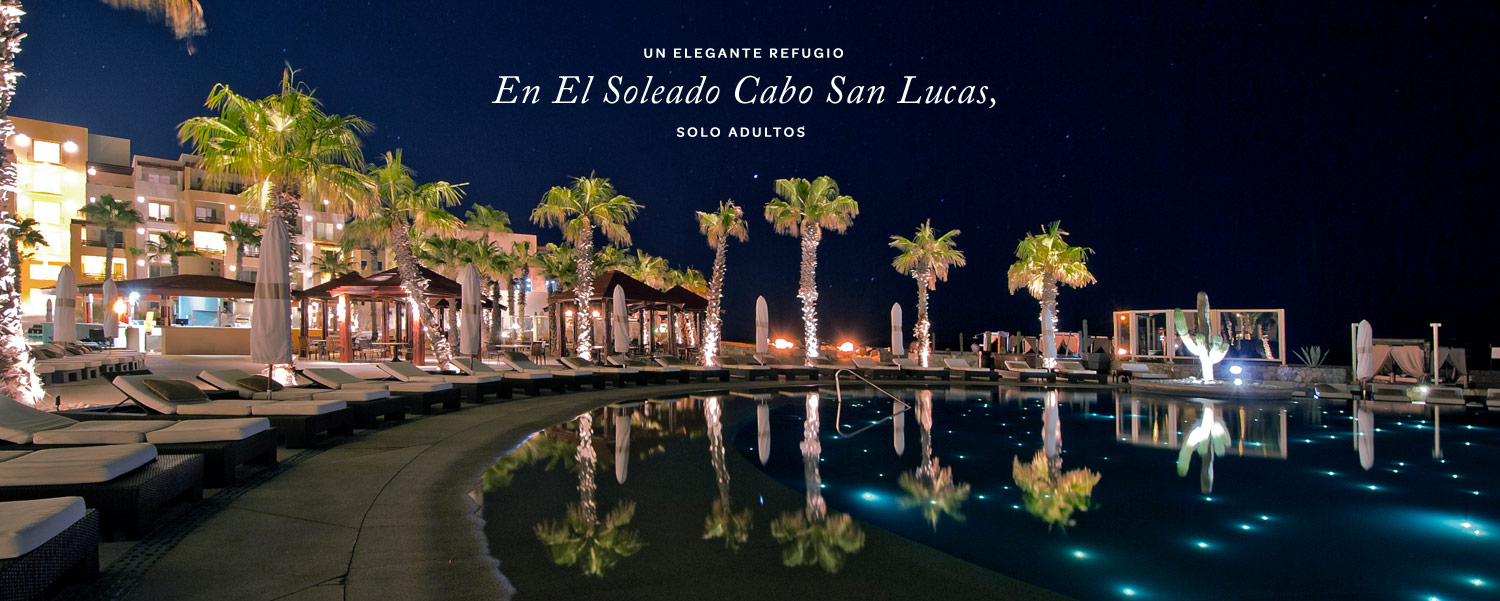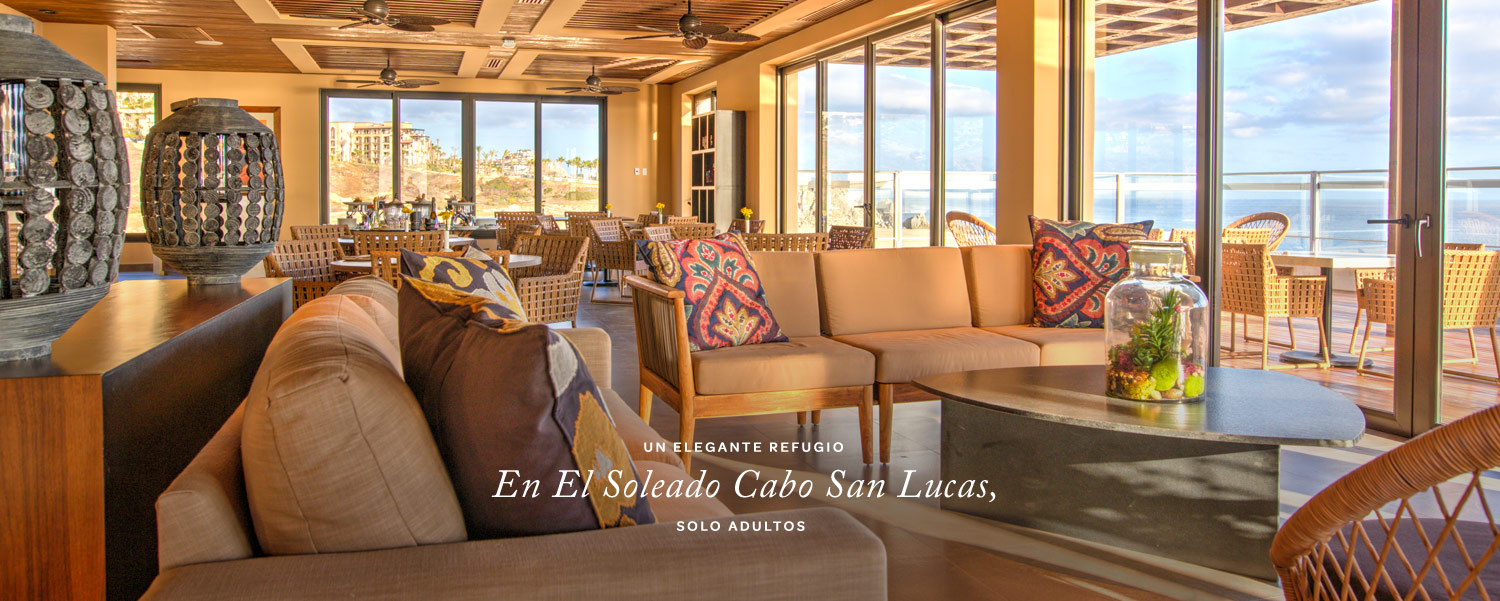 Una escapada romántica en una deslumbrante playa
Ubicado en una playa privada dentro del exclusivo desarrollo residencial de Quivira Los Cabos, Pueblo Bonito Pacifica Golf & Spa Resort es ampliamente considerado como el resort más romántico del mundo. Este lujoso complejo Todo Incluido está dirigido exclusivamente a adultos que buscan un tranquilo refugio frente al mar a pocos pasos de la arena y a minutos del centro de Cabo San Lucas. Moderno y elegante, su diseño y arquitectura crean un ambiente romántico para unas vacaciones inolvidables de relajación y autorrenovación. Este complejo boutique de 201 habitaciones cuenta con una excelente gastronomía, el Armonia Spa inspirado en el bienestar, privilegios de playa privada y acceso exclusivo al campo de golf de Jack Nicklaus Signature, Quivira Golf Club, un espectacular diseño que ofrece más exposición frente al mar que cualquier otro campo en Los Cabos.
Our Best Benefits Yet!
Pacifica Reservations: $50 spa credit for 4-5 nights OR $75 for 6+ nights
The Towers Reservations: $75 spa credit for 4-5 nights OR $150 for 6+ nights
Reservaciones y cambios sin costo.
Choice to pay in full or one night's deposit.
Free cancelation rates available.
Plus, our Best Rate Guarantee!
Take The Tour

Pacifica At Play

Come along on a video tour of our adults-only, all-inclusive paradise on the shores of the Pacific Ocean. Seeing really is believing.

View Video
the towers at pacifica

Un Nuevo Nivel de Lujo

At The Towers at Pacifica, our guests can experience an added layer of luxury and sophistication.

Más información
Sus vacaciones incluyen

Restaurantes de Clase Mundial

Disfrute de una gran variedad de opciones gastronómicas mientras vacaciona en uno de nuestros Hoteles Pueblo Bonito. Su Paquete Todo Incluido de Lujo comprende restaurantes que le ofrecen todo, desde aperitivos informales junto a la alberca hasta refinados y románticos placeres culinarios. El servicio a la habitación está disponible las 24 horas del día.

Más información
Uniquely Enchanting Experiences
Sería fácil deslizarse en marcha lenta en Pueblo Bonito Pacifica, pero luego se perdería las experiencias únicas y personalizadas que hemos creado para mejorar su estadía, incluida la preparación de ceviche con un chef principal, lecciones de mixología y más.
Más información
La Experiencia de Pueblo Bonito
Bodas Mágicas Frente al Mar
¿Qué mejor lugar para jurarse amor eterno que el hotel más romántico del mundo? Con locaciones únicas frente a la playa para su ceremonia y hasta majestuosos escenarios para la celebración, la boda de sus sueños está en buenas manos.
Más información
Voted One of the Top 5 Best Spas in the World
Nuestro galardonado Spa Armonia lleva la renovación a un nuevo nivel. Permita que nuestros calificados terapeutas desplieguen su magia a través de reconfortantes tratamientos que alivian los músculos doloridos y la piel con exceso de estrés. Visite nuestro salón de belleza para lograr un alaciado perfecto o practique yoga en la playa. Y sobre todo, relájese.
Más información
Golf con el Océano Pacífico como Escenario
Take your golf game on a getaway to our new Quivira Golf Club, a Jack Nicklaus-designed course that was recently named one of the "Best Golf Courses of the Americas" by Golf Digest. With sheer granite cliffs and windswept dunes, it's both challenging and beautiful.
Más información
pueblo bonito pointers

Curated by our conciergePueblo Bonito Care: Nuestro Compromiso de Cuidado Integral

Con los primeros informes que muestran que la propagación del COVID-19 está comenzando a disminuir, el Gobierno Federal mexicano ha anunciado que la cuarentena terminará el 31 de mayo. Nuestros resorts están programados para su reapertura el 1 de junio y ya nos estamos preparando para su regreso.

Leer Más
Ofertas Exclusivas
Reserve con 6 meses de anticipación y obtenga un 10% de descuento adicional!
Reserve por adelantado y ahorre en Cabo
¡Planear con tiempo tiene sus ventajas! Reserve con 6 meses de anticipación y obtenga un 10% de descuento adicional en las tarifas de nuestra página web ya previamente descontadas.
Más información