Cerrar
Mejor Tarifa Garantizada
Reserve su estancia con todo incluido
You are an Insider now! Enjoy your savings!
Tarifas
Ingrese su cuenta de correo electrónico aquí para acceder a sus tarifas "Insider", disponibles
exclusivamente para los que son parte del club Pueblo Bonito Insiders.
Spa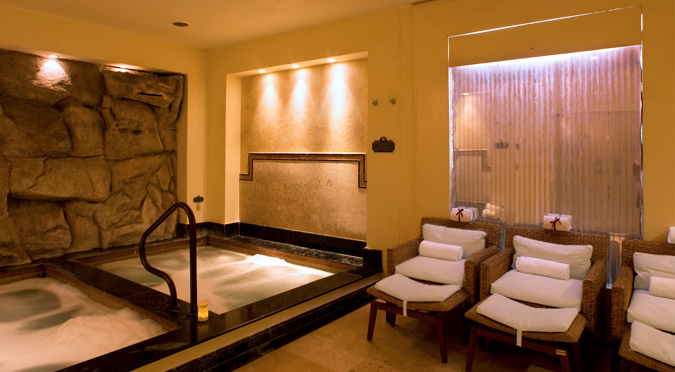 Beneficios espectaculares
Enjoy the tranquility of Armonia spa with up to $75 credit!
Más información
Consiéntase en nuestro spa
Disfrute de un día relajante en el Spa Armonía de Pueblo Bonito Rosé. Un spa de servicio completo con inspiración europea. Este lujoso refugio ha sido elegido como uno de los 10 mejores hoteles spas de México, América Central y América del Sur por los lectores de Travel + Leisure.
El diseño del spa está influenciado por la arquitectura de estilo mediterráneo, con adornos de mármol, relajantes tonos cálidos e iluminación encantadora. Las instalaciones incluyen 15 salas de tratamiento, incluyendo una sala para masaje de pareja, baños de vapor, inmersión en agua fría, alberca de agua caliente, Jacuzzi, duchas suizas y salas de descanso que están diseñadas para proporcionar el máximo confort para los masajes, tratamientos faciales, tratamientos corporales, manicuras y pedicuras.
Abierto todos los días | 06:30am – 8:00pm (servicios de spa 8am - 7pm)