Cerrar
Mejor Tarifa Garantizada
Reserve su estancia con todo incluido
You are an Insider now! Enjoy your savings!
Tarifas
Ingrese su cuenta de correo electrónico aquí para acceder a sus tarifas "Insider", disponibles
exclusivamente para los que son parte del club Pueblo Bonito Insiders.
Información general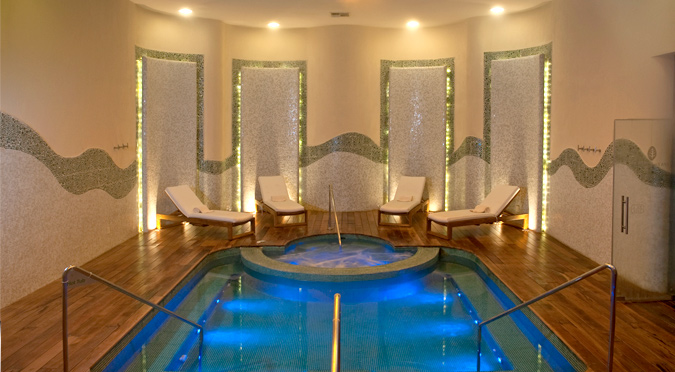 Beneficios espectaculares
Enjoy the tranquility of Armonia Spa with up to $150 credit!
Más información
Entréguese a un día de spa en Mazatlán
Elegido como uno de los "20 mejores spas de México y Centroamérica" por los lectores de Condé Nast Traveler, el Spa Armonía, en Pueblo Bonito Emerald Bay, es un lujoso spa de más de 1.500 m². Diseñado con el armonioso tema de aguas que fluyen, este lujoso spa ofrece un menú de servicios completos que incluyen baño de vapor con cromaterapia, regadera de rocío, duchas suizas, hidroterapia vascular, reflexología hidráulica, fuentes con hielo, duchas escocesas de dos temperaturas, albercas de agua caliente, inmersión en agua fría, jacuzzis y salones de descanso. El salón de belleza y la boutique del spa ofrecen una gran variedad de productos y servicios exclusivos.