Cerrar
Mejor Tarifa Garantizada
Reserve su estancia con todo incluido
Ahora usted es parte del club Pueblo Bonito Insider. ¡Disfrute de los descuentos especiales!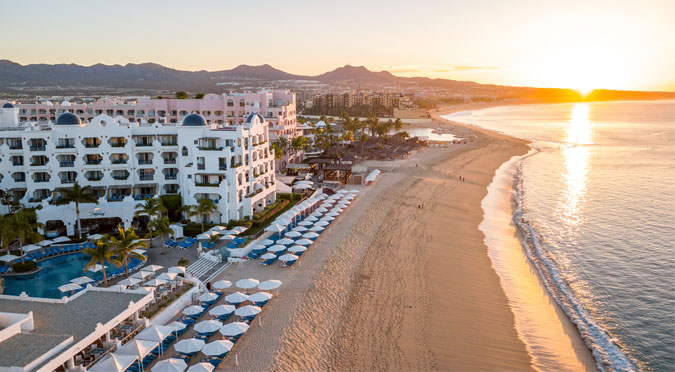 Great Place to Work Honra a Pueblo Bonito por sus Sobresalientes Logros en Hospitalidad
Durante las últimas tres décadas, Great Place to Work (GPTW) se ha forjado una reputación como líder mundial en ayudar a las empresas a convertirse en entornos de trabajo de excelencia. Utilizando un amplio conjunto de medidas empíricas cuidadosamente diseñadas, GPTW evalúa el nivel general de satisfacción de los empleados en el lugar de trabajo y la confianza en el liderazgo de la empresa. Pueblo Bonito ya había obtenido la certificación oficial de Great Place to Work como resultado de nuestra puntuación excepcionalmente alta en cinco indicadores principales: Credibilidad, Compañerismo, Imparcialidad, Orgullo y Respeto. Actualmente nos complace anunciar que, una vez más, GPTW ha confirmado el extraordinario logro de Pueblo Bonito al clasificarnos como el 7º "Mejor Lugar de Trabajo en México" (categoría de 500 a 5000 empleados), y como el 3er mejor lugar para trabajar en el industria de la hospitalidad. En Pueblo Bonito sabemos que una mayor satisfacción de los empleados significa una mayor satisfacción de los huéspedes. Esperamos continuar haciendo de nuestros resorts lugares de verdadera excelencia para todos los involucrados en la comunidad de Pueblo Bonito.
¡Reserve hoy su estancia en Pueblo Bonito!
.