Cerrar
Mejor Tarifa Garantizada
Reserve su estancia con todo incluido
Ahora usted es parte del club Pueblo Bonito Insider. ¡Disfrute de los descuentos especiales!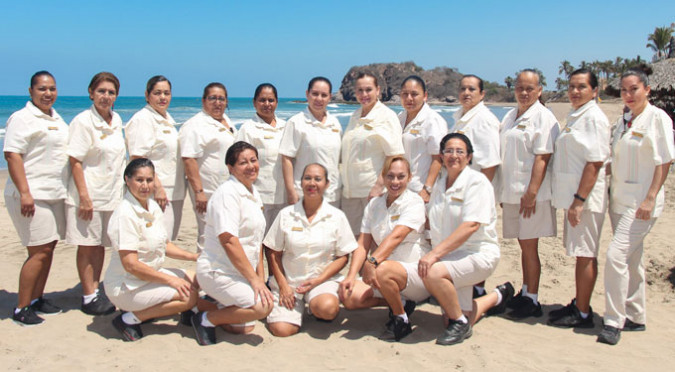 Pueblo Bonito Honrado con el Reconocimiento AAA Inspector's Best of Housekeeping Award 2019
En Pueblo Bonito nos enorgullecemos de brindarte la mejor experiencia en un resort de élite durante todas las facetas de su estancia, ya sea disfrutando de uno de nuestros exclusivos restaurantes; saboreando un exclusivo cóctel artesanal en la playa mientras las olas golpean suavemente la costa; o admirando la puesta de sol sobre el mar desde la terraza privada de su suite de lujo. Es por eso que nos emociona anunciar que AAA, uno de los principales expertos de la industria de viajes en Norteamérica, ha otorgado el reconocimiento AAA Inspector's Best of Housekeeping Award 2019, no sólo en una, sino en dos propiedades Pueblo Bonito: Pueblo Bonito Sunset Beach Golf & Spa Resort y Pueblo Bonito Mazatlán. Este premio altamente codiciado afirma que, entre las 27,000 propiedades Inspeccionadas y Aprobadas por AAA, nuestros resorts se encuentran 25% arriba en términos de limpieza y buenas condiciones. Felicitamos al dedicado personal de los hoteles Sunset Beach y Mazatlán por lograr esta excepcional distinción entre un grupo de hoteles y resorts aprobados por la AAA de por sí ya exclusivos.
Reserve hoy su estancia en una de nuestras propiedades galardonadas.
.